Boston Condo Market Report - February 2023
Boston Condo Market Report - February 2023
The Charles King Group presents a six month review of the Boston condo market. The sales figures are from August 2022 to February 2023. We see fewer units being sold in key markets as is to be expected in the winter season. For more information please follow along on our social channels for more in depth discussions.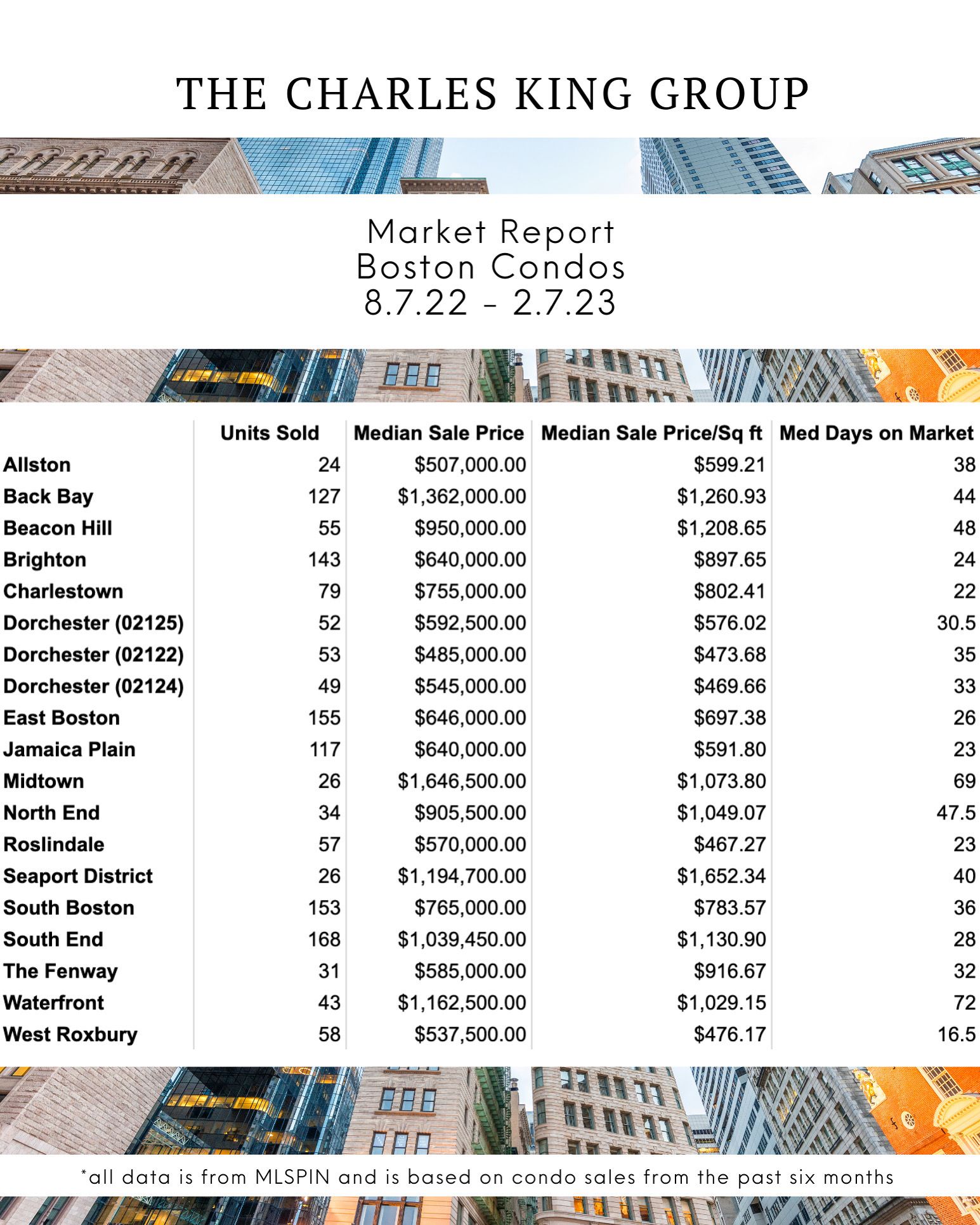 I agree to be contacted by Charles King Group via call, email, and text. To opt-out, you can reply 'STOP' at any time or click the unsubscribe link in the emails. Message and data rates may apply.
We respect your inbox. We only send interesting and relevant emails.